Hot Mulled Cider Recipe
Serves 6
Total Time: 30 minutes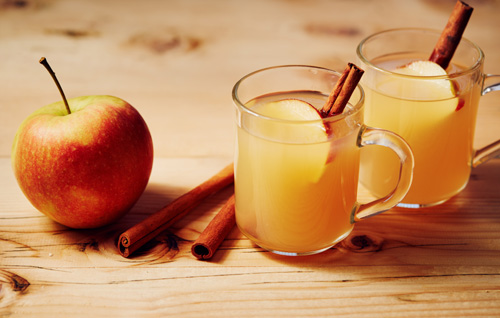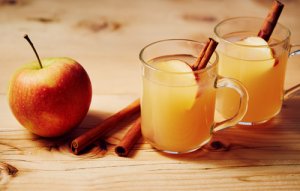 A seasonal favorite! This is a delicious drink to enjoy throughout the fall and winter.
INGREDIENTS
6 cups Sunrise Apple Cider

3 cinnamon sticks

6 whole cloves

3 strips orange peel, removed with a vegetable peeler

Apples and cinnamon sticks for garnish
DIRECTIONS
1. In a large saucepan combine cider, cinnamon sticks, cloves and orange peel to a boil. Reduce heat and simmer uncovered 30 minutes.
2. Strain the mixture through a fine strainer (or line a strainer with cheesecloth) into a heat-proof pitcher and serve. Or if you prefer, strain cider into a pan and ladle into mugs and serve.
Garnish with apple slices and cinnamon sticks in each mug.
Note: A slow cooker on a low setting can be used to heat the cider for 2-4 hours.
Recipe courtesy of Sunrise Orchards