Sunrise Orchards 2019 Events
Opening Day August 19, 2019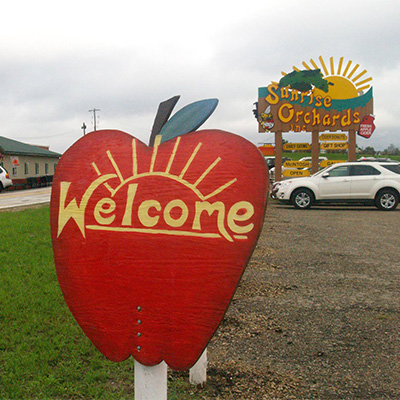 Welcome to our 2019 Season Opening Day! Delicious early season apples are in stock. The Apple Corner Bakery has freshly baked apple cider donuts and cookies available. All our baked goods are fresh and hard to resist! Some say our donuts are a legend. Enjoy a warm donut, a cup of coffee or hot cider, at one of the tables in the Apple Corner Store. Each season we add new food products and unique gift items for your shopping pleasure! Be sure to check out the Crawford County Fair August 22-25. Enjoy the midway, exhibits, animal judging, demo derby, good food and lots of family fun! For more information: http://www.crawfordcountywisconsinfair.com/

Gays Mills Apple Festival September 27-29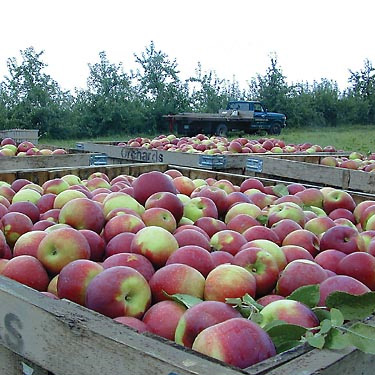 The Gays Mills 61st annual Apple Festival is held at the Crawford County Fair Grounds and Downtown Gays Mills, Wisconsin. Our village celebrates the apple harvest with a carnival, arts and crafts, flea market, book sale, open horseshoe tournament, music, dancing, fun, run/walk, food festivities and a parade at 1:30 pm Sunday. Watch for the Sunrise Orchards' parade truck on Sunday!
For more information: www.gaysmills.org/applefest.html
This event is not at Sunrise Orchards, rather a community event in the village of Gays Mills, WI. Be sure to visit Sunrise Orchards anytime 9 am - 5 pm this weekend. It's a great time to stock up on all your favorites: donuts, apples, caramel apples, Queens Apple, cider and much more!
Sunrise Orchards Samples Weekend October 5-6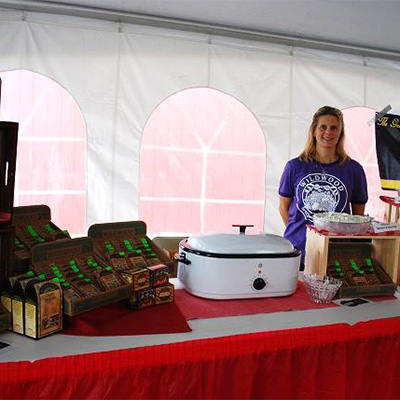 Discover the variety of our specialty foods we offer, when our select vendors from across the Midwest, will be here to provide you with samples of their products. Ask questions and taste a number of the best products Sunrise Orchards has to offer! Enjoy the food being served by Fennimore UMC Mission Group, in our food stand! Saturday and Sunday 9 am - 5 pm.
Sunrise Orchards Family Fun Weekend October 12-13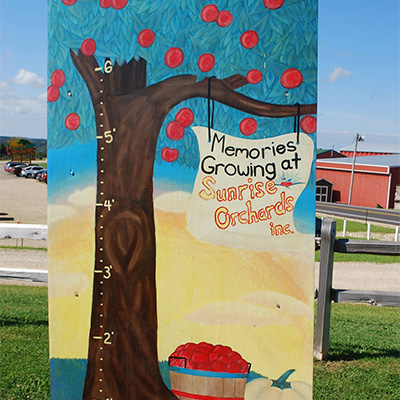 Bring your family out for a FREE special weekend event at our Sunrise Family Park, 9 am - 5pm! This year we're unveiling our NEW lawn checkers board game – sure to please the entire family! Our horse tire swings at the Sunrise Corral are ready to play and "horse around" on. Plus, the lawn bowling lanes are ready, for your fun!
Pet and cuddle adorable animals, such as guinea pigs, rabbits, chickens and more, in our small animal petting farm. Experience the Book Walk – a popular activity for adults and children as you explore a storybook. Plus pick out your favorite pumpkins, in our pumpkin patch! Yummy food is being served, by the American Legion Grizzlies Baseball Post, in our food stand!
Sunrise Orchards Harvest Festival & Helicopter Rides October 19-20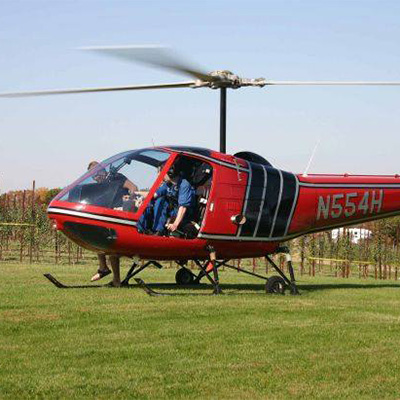 It's peak color time at Sunrise Orchards! See and taste the wide variety of apples we grow. Take home your selection, for eating and baking. Specials on potatoes and other potato-themed offerings this weekend. Hours: 9 am -5 pm.
Enjoy a fall foliage helicopter ride* for a truly memorable autumn experience. Soar above the beautiful bluffs, while enjoying a bird's eye view of Mother Nature's spectacular display and majestic views. It's a great weekend to create memories your family will cherish!
*Helicopter rides are weather dependent. Fee is $50, per person. 2 people minimum and 3 people maximum.
*
Gift Box Shipping Begins - Share the Gift of Sunrise Orchards! October 21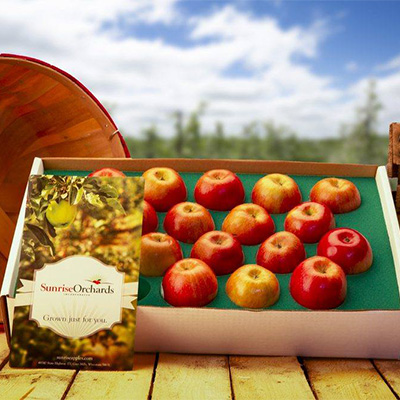 Give the gift of fresh-picked apples delivered right to the front door of everyone on your list. They'll love the rich delicious flavor of our Wisconsin apples! At Sunrise Orchards, we grow the finest apples, hand-select each item and create a customized gift box. A complimentary gift card, with your personalized message, is included.
Gift boxes are shipped EVERY Monday beginning October 21st thru December 16th. For shipping gift boxes, place your orders early, to assure delivery before the holidays. Place an online order or print and complete the Gift Order Form and return it by: fax 608-735-4640; email sunrise@mwt.net; or mail. You can also place your order by calling us at 608-735-4645.
Sunrise Orchards Trick-or-Treat Weekend October 26-27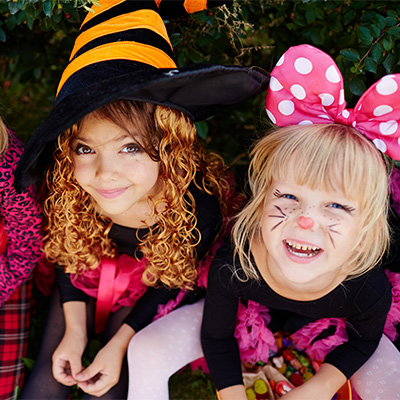 Come out to Sunrise Orchards in costume, for some Trick-or-Treating, 9 am - 5 pm! Children in costumes will receive treats. Sample our new Evercrisp apple!
Sunrise Orchards Pre-Thanksgiving Sale Weekend November 22-24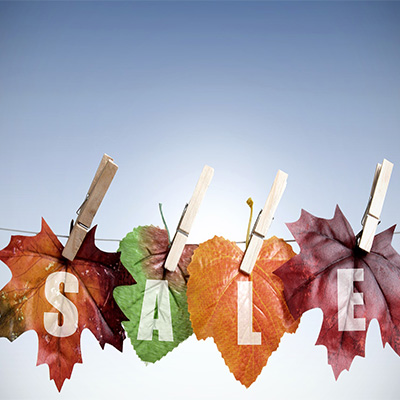 Stock up and save with Sunrise Orchards from 9 am - 4pm on apples, cider, applesauce, baking mixes, pickles, jam, jellies and more. We have amazing take-n-bake pies and mouthwatering pumpkin and carrot rolls, ready to serve. It's a good time to buy items for your holiday gift baskets with our specialty foods, apples and cheeses.
Sunrise Orchards Black Friday Sale November 29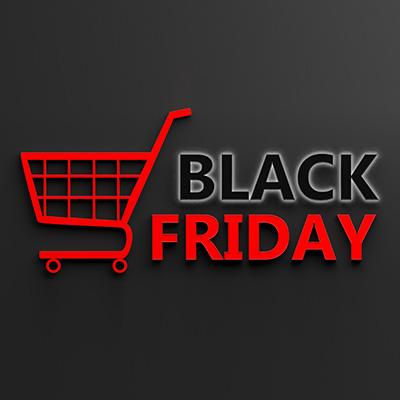 This Black Friday Nov. 29 from 9 am - 4 pm, check out the great deals on Sunrise Orchards apples, specialty food products and gifts! Discounts on selected items, see store for details. Take advantage of the savings! Enjoy creating your own holiday gift baskets with our apples and specialty food products, cheeses and gifts.
Sunrise Orchards Christmas Celebration at Sunrise December 7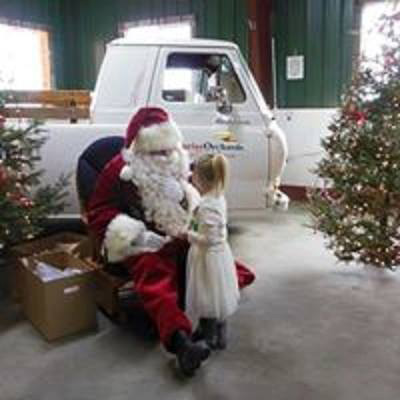 Ho! Ho! Ho! Come out and visit with Santa, on Saturday from 11 am - 3 pm. Have free cookies, coffee, and cider provided by Santa.

Enjoy holiday music, an Arts and Crafts sale by local vendors and a kids' coloring contest with a chance to win $100 Sunrise Orchards' gift certificate! Create your own holiday gift baskets with our apples, specialty food products and cheeses.
Sunrise Orchards Last Day of the Season December 20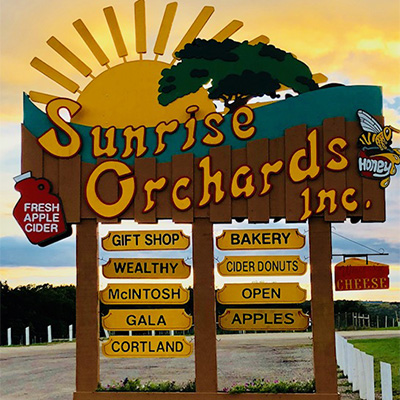 We're open until 4 pm today, so stop in early to make your last-minute selections, at Sunrise Orchards for the season.
To enjoy the taste of Sunrise Orchards throughout the year, shop our online store, 24/7 – 365 days a year!
From all of us at Sunrise Orchards, thank you, it's been our pleasure serving you! We wish you and your family a Merry Christmas and a Happy New Year!
We look forward to seeing you next year for the Opening Day on Monday August 17, 2020!