Reviews
Sunrise Orchards has a 4.7 Rating on Google Reviews!
We love hearing that we're doing a great job at Sunrise Orchards. It really makes our day!
Tell us your favorite thing about our business.
After leaving a review below, would you take a moment to share what you love about Sunrise in a review on our Google profile, by clicking the Google icon? It takes less than a minute to write a review.
Thank you!
Your friends at Sunrise Orchards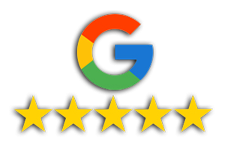 Leave A Review
Please take a moment to review your experience with us. Your feedback not only helps us, it helps other potential customers.
Positive Experience
That's great to hear. Please let other people know by rating and sharing the details of your experience.
Negative Experience
We sincerely apologize you've had a negative experience at Sunrise Orchards. Please contact us and share your feedback. We would like the opportunity to make your experience a more positive one. Thank you.
Contact Us Form
Customer Reviews
We have visited Sunrise every fall for thirty years. It is a family tradition we started with our children. Wonderful variety, quality and value in apples PLUS the best cider and donuts.

Larry A
They do such a nice job with this place!! Love the apples & usually walk out with a few boxes, yes, boxes- BUT it's those fresh & often still very warm Apple Cider Donuts that we are drooling over before our vehicle even hits their parking lot. What's your favorite apple? Mine is the Empire, followed by the Honey Crisp, Harrelson's are wonderful, too. Then there's the Courtland...…..Get yourself a handy-dandy apple slicer, corer, peeler and you'll be eating them until their ready again next year-

Amy Z
My favorite orchard...I have been going there for at least 15 years...love it.

Michelle H
Great selection of products.

Jeff L
Sunrise is my favorite orchard to visit when I am back home and I love it for a million reasons, but my favorites are:

Apple Cider Donuts // So freakin' good! During peak times a line will even form for them, but it is ALWAYS worth the wait if there is one. I crave these donuts each fall and have never found an acceptable alternative anywhere I have lived.

Queens Apples // These are a local favorite and you can create your own with the toppings provided. Basically it's a cut up apple with carmel, whip cream, nuts, etc. It's a nice refreshing dessert/treat when wandering the orchard ridge.

Apples // I probably should have listed this one first, but they have a large variety of apples. The staff is super helping when trying to find the best apples for cooking or eating based on your tastes. I also like that they sell them in a variety of sizes, which I buy depending on what I'm using them for.

Hot Apple Cider // They sell it by the cup in the bakery section. We also recreate it at home with the spices they sell and the cider we buy there.

Various Goods // They also sell everything from local Amish-made candy to canned jams. Our locally-sourced family favorites include Kickapoo Honey lip balm, cheese curds, and their Amish peanut brittle.

Events // While Apple Festival weekend is the biggest draw, they also have a Honeycrisp weekend with various events and deals.

Sara Beth D
Great place for apples, cider, cheese, and donuts.

Edward S
Love this place..the apples are great..they have a lot of candies, pies, donuts, soups, and a lot more..

Vicky H
Sunrise has many varieties of apples and many other products including the best donuts. They are always so friendly and helpful.

L
The best apple cider and such good doughnuts 🤤 a wonderful variety of apples to choose from along with other goodies! I try to make it once a year.

Amber C
Good selection. Lots of apples. Great prices. Very clean

Lynn Z
Best apple orchard in Gays Mills as far as I think!! Those Apple cider donuts are so worth the drive from Lansing Iowa.. not to mention so many different apples..cheese..honey .. jelly. Just to name a few of the items you will find.. A must to come check out on your next trip in Wisconsin.

Deb H
Amazing choices of all apples types!!

Aries J
We have visited Sunrise every fall for thirty years. It is a family tradition we started with our children. Wonderful variety, quality and value in apples PLUS the best cider and donuts.

Larry A
Best Apple Cider in Wisconsin. Wait for the Honey Crisp Cider to come in season. 100/10. I'm not a huge donut person but the apple donuts are drool worthy. Worth a visit!!

Rin M
Best apples and apple products ever. Scenery surrounding the orchard is great also.

Gary G
Best Apple Cider Donuts! Huge selection of apples!! Fun place to go visit!!!

Karen B
Wonderful as usual. So much to choose from, and awesome customer service!!

Denise D
The best apple cider and such good doughnuts 🤤 a wonderful variety of apples to choose from along with other goodies! I try to make it once a year.

Amber C
Good place to get already picked apples! Also several other apple products, make sure you get the apple cider donuts easily the best thing there! We come here every year!

Justin H
Just love going here, and the frozen apple slushiee is wonderful. A sign outside the entrance always let's you know which type of apples are available that day.

They always have interesting product besides the apples, neat salsas, pop corns, there own bakery, Amish candy, jams & jelly, different honeys, etc..

I personally love there apple doughnuts and apple cider.

Darwin B
Best apple orchard in Gays Mills as far as I think!! Those Applecider donuts are so worth the drive from Lansing Iowa..not to mention so many different apples..cheese..honey ..jelly. just to name a few of the items you will find..A must to come check out on your next trip in Wisconsin

Deb H
They best apple orchard in the valley. Skip the rest, you've found the best.

Matt K
Always a great selection of Apples. Family run Orchard with bakery onsite and the Absolute Best Caramel Apples!

J J
You have to try their Honeycrisp Apple Cider. It is clean, crisp and flavorful. They have a large store stocked with a variety of farmer's market goodies.

SJ
Was really annoyed that the girls wanted to make this stop on our way home from a vacation, but I changed the route to make them happy. After leaving.... I apologized. While it was still mostly just apples, it was really enjoyable. Lots of yummy stuff!... we will go again.

Jeremy F
Sunrise Orchards apple gift boxes are outstanding! Each year we send a gift box to an out of state relative and they arrive in perfect condition. It's so much fun hearing the excitement in their voice, when they're over-the-moon thrilled, to have received a Sunrise apple gift box and cheese! It's rewarding to know that our loved ones can enjoy the deliciously fresh-tasting Wisconsin apples and cheese in their our of state home, as we do living in Wisconsin. Thank you, Sunrise for helping us send the perfect gift!

Monica T
Every year we visit Sunrise Orchards and it just gets better every time. They have added 3000 extra square feet of space so shopping is easier. Lots of specialty items like jams, jellies, pickles and much more. Their Apple cider donuts are to die for and freeze well. And of course, the apples are the icing on the cake. There are lots of varieties and packaged in different quantities. I recommend going on a week day if possible, will be busy but not as bad as a weekend. Love the honeycrisp!!!!

Molly V
I bought 3 boxes of the Honey Crisp apples and I'm hoping to go back this week to get more. My family loves them and the apple cider

Carolyn Johnson
Love this place go every year. For a little bit of fun and sunshine 🌞

David H
Always a 5 star

Linda Sperry
Best grown apples and awesome apple cider doughnuts.

Marilyn P