Apples! Apples! Apples!
Sunrise is your destination to buy fresh apples and cider in the fall. You'll taste the difference! We offer more than 21 delicious apple varieties throughout the season. Discover when our apple varieties are ready for sale, what's sold out and their best use by clicking here. Sunrise offers a 3-apple bag, 5-pound, 10-pound, half bushel and bushel of apples for sale.
With more than 21 apple varieties throughout the season, there's something for everyone's taste - for cooking, baking, freezing and eating fresh!
Honeycrisp Apples

Fuji Apples

Golden Supreme Apples

Royal Gala Apples

Paula Red Apples
---
Apple Packing TV
Watch our live Apple Packing TV to see the process of washing, sorting and packing apples!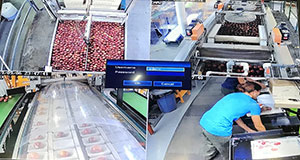 Apple Samples
Samples of our various apple varieties are available throughout our season, located next to the apples.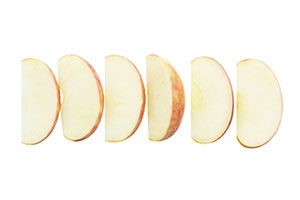 Sunrise Orchards Apple Cider
A trip to Sunrise Orchards wouldn't be complete without taking home a half gallon or gallon, of our fresh pressed delicious Sunrise Orchards Apple Cider! Pressed here at our Orchards, our apple cider is made from at least three varieties of our hand-picked apples. Our customers tell us they can "taste the difference!" Our cider is simple – it's pressed apples from our orchards – no water or concentrate here. We're committed to giving you the best-tasting cider!
Enjoy it cold, over ice, or drink it hot or mulled with spices. Any way you serve it, it's smooth and delicious! You're sure to love it.
We offer two Sunrise Orchards Apple Cider options: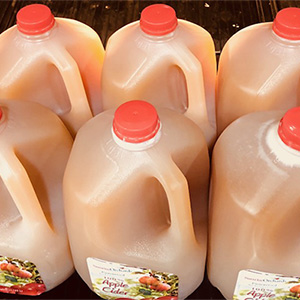 Caramel Apples
Our large Sunrise caramel apples are hand-dipped in thick warm caramel and offered plain or rolled in crushed peanuts. Either way, plain or peanut, the crisp apple with chewy, sweet caramel is a timeless mouthwatering combination! Take some home on your next visit! We offer caramel apples beginning Labor Day and through October.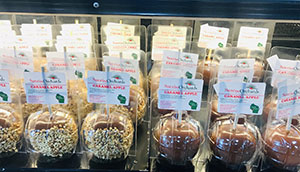 Candy
For a sweet treat, we carry an assortment of outstanding candy! They make great gifts!
Homemade local Amish candy varieties, including are cashew crunch, toffee, maple crème buns, peanut clusters, cashew clusters, peanut butter cup, tasty caramel and turtle candy. Not all varieties are stocked at all times.
We carry fall themed chocolates and fall themed confections.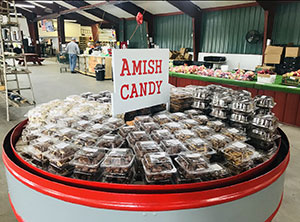 The Queen's Apple
What do you call apple slices with caramel, nuts, whipped cream and a cherry on top?
Fit for a Queen! We call it the Queen's Apple. For a mouth-watering treat that's irresistibly good, try one on your next visit to Sunrise! Available on weekends, during the height of the apple season, at the east end of the building across from the gift shop. Look for the "Samples" sign. (Available weekends, during the height of the apple season.)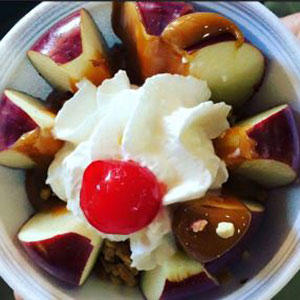 Samples - Apple Cider and Honeycrisp Apple Cider*
Enjoy a sample of our cold Sunrise Apple Cider and Sunrise Honeycrisp Apple Cider* which is located at the east end of the building, across from the gift shop. Please check the Apple Availability page on our website or give us a call to insure availability.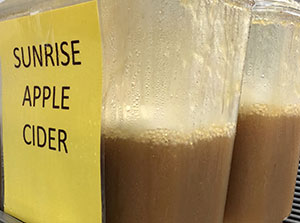 Apple Cider Slush
Enjoy a serving of our cold Sunrise apple cider slushy's, located next to the apple cider cooler in the Sunrise Apple Store.
Samples of Specialty Foods
Try samples of our assortment of delicious specialty foods, located at the east end of the building across from the gift shop.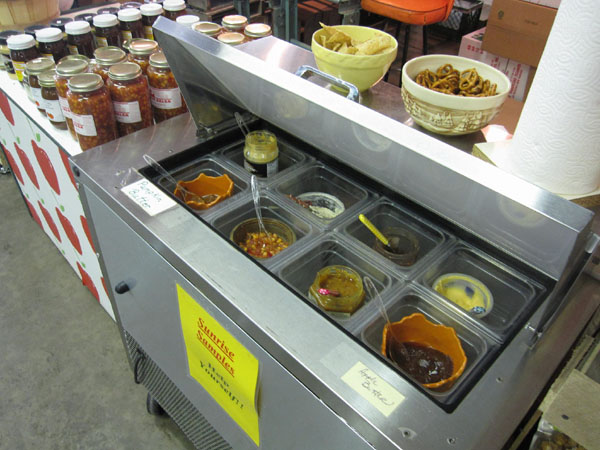 Sausages & Cheeses
Select from Wisconsin cheese curds, artesian cheeses, flavored butters, sausages, bologna and more!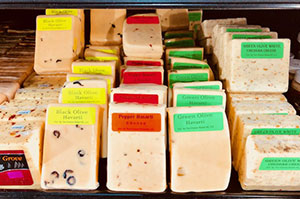 Freezer
Take home the taste of Sunrise by stocking up our famous apple cider donuts, delicious gluten-free cupcakes, and Sunrise Select Pumpkin and Carrot logs. Try our take-and-bake pies offered in many flavors, such as apple, fruit, and berry. Enjoy your favorite frozen sweets all year long!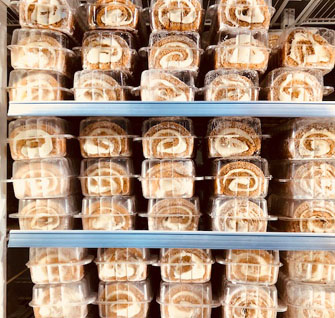 Gift Shop
The Apple Store Gift Shop, is now located at the east end of the building, showcases the Driftless Studios display of handcrafted signs, magnets, Christmas ornaments, tumblers and other lovely home décor. Our gift shop features the beautiful artistry and vibrant photography from LANG products, including Christmas Cards, monthly wall calendars, mugs and tumblers.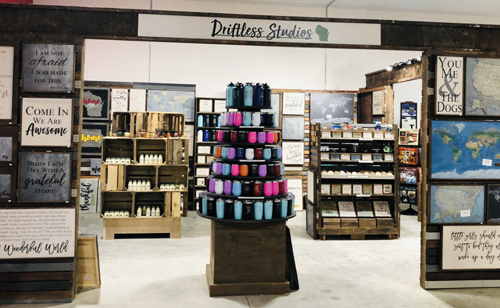 Discover other unique gifts - note cards, cookbooks, children's books, shirts, hats, novelty socks, candles, electric candles, kitchen items and much more!
The Apple Store Gift Shop is the perfect place to pick up great gifts and home décor for all occasions including birthdays, anniversaries, weddings, graduations, Valentine's Day, Mother's Day, Father's Day, 4th of July, Christmas, "Just Because" and thank you gifts!