About Sunrise Orchards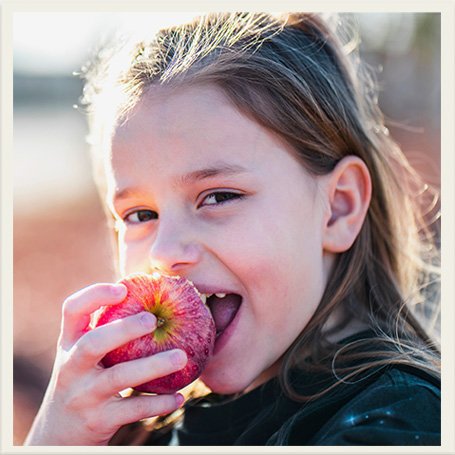 Sunrise Orchards is a multi-generation family owned apple orchard that grows more than 21 varieties of apples, plus legendary apple cider donuts, caramel apples, apple cider, hundreds of specialty foods, a gift shop, a playground and even a dog park. Visiting Sunrise Orchards is a yearly tradition, for thousands of people, across generations.
Located on the beautiful bluffs of rural Southwest Wisconsin, Sunrise Orchards, Inc. was established in 1913. At that time, the orchard was one of the original 40-acre Kickapoo Development Company apple plantings. Sunrise has been owned and operated by the Teach family for three generations.
Sunrise Orchards are planted on the ridges, high above the Kickapoo Valley, offering panoramic views of the Driftless valley. Sunrise produces more than 21 varieties of apples on 225 acres and up to 150,000 bushels of apples and other products annually.
During our harvest and apple packing season, we employ more than 130 workers with approximately 15 full-time. Our apples and cider can be found in many grocery stores mainly in Wisconsin but also throughout the Midwest.
Sunrise is a full-service orchard and our already picked apples, apple cider and many other products, available for purchase directly at our orchard in our retail store, located just above Gays Mills. We're sorry that we don't offer pick-your-own apples.
There are so many reasons to visit Sunrise Orchards and there's never an admission fee to the orchard or our events. www.sunriseapples.com/content/events. Thank you for making Sunrise an annual tradition. We look forward to serving you and your family.
We welcome you to another fall season!

Ellery, Allen and Maynard Teach, 1966. Three generations of apple growers.
Maynard and Janet Teach, 1972
Allen Teach, President Sunrise Orchards, Inc.