Welcome to The Apple Corner
The Apple Corner Bakery
As soon as you enter Sunrise Orchards' retail building, you're immediately drawn in by the wonderful aroma of freshly made apple cider donuts coming from the bakery kitchen. The Apple Corner Bakery is one of the most popular areas in the store for many of our visitors. Some say our donuts are legendary! Here you'll find our:
Apple Cider Donuts: That's what we're known for! Take home a dozen or more. They're also located frozen in our freezer section. Sunrise donuts freeze well and taste great warmed up slightly. You can also enjoy a warm donut to eat while shopping.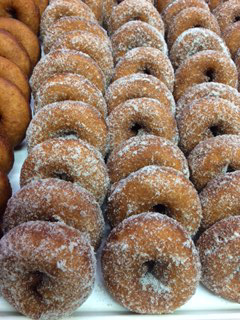 Cookies: Take home our mouth-watering caramel apple oatmeal, cranberry walnut oatmeal and raspberry filled cookies. All our baked goods are made fresh and irresistible!
Apple Turnovers:: Apple turnover fans will appreciate how Sunrise apple turnovers will now be a staple item at Sunrise Orchards. Buttery, crisp pockets of folded pastry filled with apples and warm spices. Enjoy them for breakfast, snack, and dessert!
Hot beverages: Enjoy hot apple cider or coffee while you shop.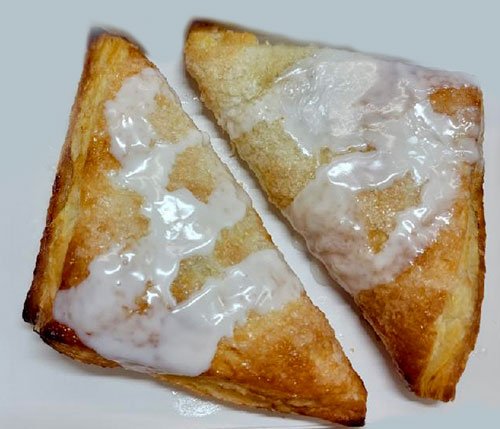 Apple Corner Shop
The Apple Corner Shop is a specialty food lover's paradise! Take a look inside the Apple Corner Shop for a wide variety of specialty products such as our popular soups, jams, jellies, apple butter, salad dressings, BBQ sauces, baking mixes, great tasting gluten-free products, pickled foods, pie fillings, and so much more. Each season we add exciting food products for your shopping pleasure! Shop early for best selection.