Apple Sausage Meatball Sandwiches
Serves 4
Total Time: 40 minutes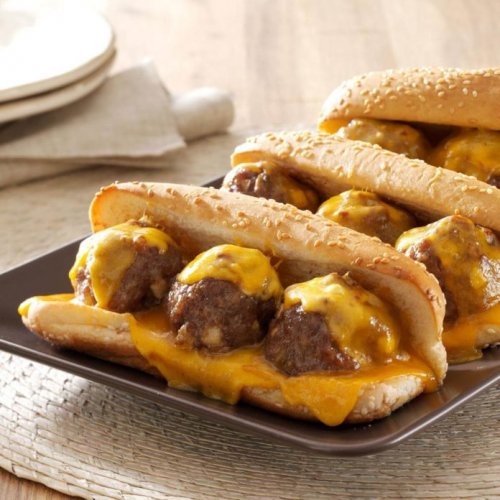 INGREDIENTS
1 medium apple, peeled and finely chopped
1/4 teaspoon ground cinnamon
1-pound bulk Italian sausage
20 raisins
2 tablespoons canola oil
4 hoagie buns, split
8 slices cheddar cheese
DIRECTIONS
In a large bowl, toss apple with cinnamon. Add sausage; mix lightly but thoroughly. Shape into 20 balls; insert a raisin in each meatball.
In a large skillet, heat oil over medium heat; cook meatballs in batches until cooked through, turning occasionally.
Place buns on baking sheets, cut side up; top with cheese. Broil 3-4 in. from heat 1-2 minutes or until cheese is melted. Top with meatballs.
Recipe courtesy of tasteofhome.com