Apple Ginger Slow Cooker Ham
Serves 10
Total Time: 3 hours 20 minutes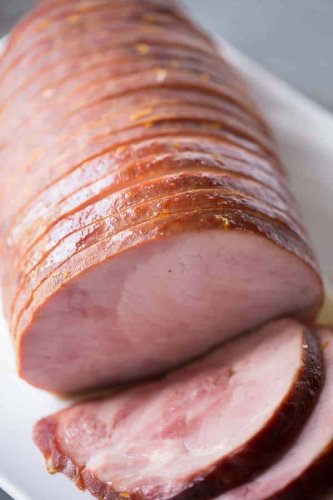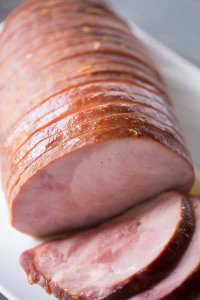 A slow cooker ham with a sweet and savory apple ginger sauce!
INGREDIENTS
1 5 lb boneless ham
1 cup apple cider
2 tablespoons brown sugar
1 tablespoon orange zest
juice from half an orange
1 teaspoon freshly grated ginger
1/4 teaspoon allspice
DIRECTIONS
In a small saucepan, combine apple cider, brown sugar, orange zest, orange juice, ginger, and allspice. Whisk over medium heat until sugar has dissolved and flavors have combined.

Meanwhile, slice ham into 1-inch slices, taking care not to cut straight through. Place ham in the slow cooker and pour apple ginger sauce over ham.

Cook ham on high for 3 hours or on low for 5-6 hours.

Remove ham to a serving platter and drizzle with leftover apple ginger sauce, or serve sauce on the side.
Recipe courtesy of Lemons for Lulu