Cranberries on Sale: Get 25% off at Sunrise Orchards!
Attention all cranberry lovers! We have exciting news for you – you can now enjoy a great deal on fresh, delicious cranberries at Sunrise Orchards. For a limited time, we are offering a fantastic 25% off discount on these vibrant, antioxidant-rich berries.
At Sunrise Orchards, we pride ourselves on delivering only the finest produce to our valued customers. Our cranberries are carefully grown and hand-picked, ensuring that you receive the highest quality berries available. Whether you want to add them to your morning smoothies, bake them into mouthwatering desserts, or create festive holiday dishes, our cranberries are versatile and packed with flavor.
Remember, this offer won't last long, so don't miss out! Stock up on cranberries today and elevate your culinary creations with a burst of tangy sweetness and vibrant color. Hurry over to Sunrise Orchards and make the most of this incredible discount while supplies last.
Enjoy this easy and delicious recipe!
Cranberry Apple Relish
Serves 8-10
Total Time: 35 minutes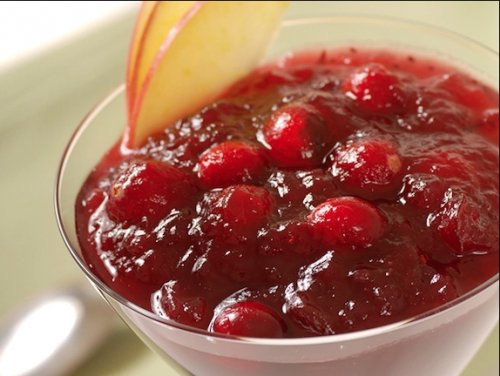 INGREDIENTS
This cranberry and apple relish add vivid color to fall harvest meals, and is a nice change of pace from jellied cranberry sauces for Thanksgiving or Christmas holiday meals. Add your choice of Sunrise Orchards apples, maple syrup and cranberries to complete this dish!
12 ounces fresh cranberries
4 medium sweet apples, peeled and diced
¼ cup maple syrup or agave nectar
½ teaspoon cinnamon
¼ teaspoon ground ginger
Pinch of allspice or nutmeg
¼ cup golden or dark raisins, optional
DIRECTIONS
Combine all the ingredients except the raisins in a large saucepan. Stir together.
Bring to a rapid simmer, then lower the heat, cover, and simmer gently until the cranberries have burst and the apples are tender, about 20 to 25 minutes.
Stir in the optional raisins and allow to cool, uncovered. Taste and add a bit more maple syrup or agave, if you'd like it to be a bit sweeter. Transfer to a serving container and serve at room temperature
Recipe courtesy of The vegkitchen.com
SUNRISE ORCHARDS HOURS:
August 14 - October 31: 9am - 5pm DAILY
November 1 - December 21: 9am - 4pm DAILY (closed Thanksgiving Day)
Last Day of Season: Dec 22nd 9 am – Noon
Senior Shopping: 8am - 9am DAILY
Retail Season 8/14/2022 - 12/22/2022
Online Store open 24/7 - 365 Days!
Gift Certificates Available
Sunrise Orchards
48340 State Hwy 171
Gays Mills, WI 54631
608-735-4645
sunrise@mwt.net
www.SunriseApples.com