Apple, Ginger and Cherry Chutney
Serves 4
Total Time: 50 minutes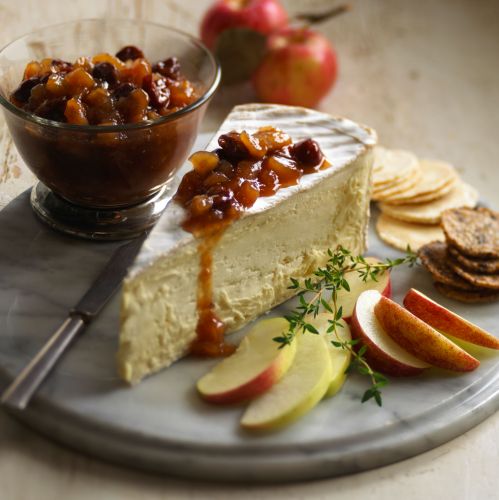 INGREDIENTS
3 cups peeled, cored, apples, chopped coarsely
3/4 cup diced onions
1/2 cup apple butter
1/2 cup dried cherries
1/2 cup white wine vinegar
1/4 cup firmly packed dark brown sugar
1/4 cup real maple syrup
1 tablespoon freshly grated ginger
1 teaspoon freshly minced garlic
1/2 teaspoon salt
1/8 teaspoon pepper
2 or 3 shakes cayenne pepper, to taste (optional)

SERVE WITH (Optional):
Apple slices
Brie cheese
Cheddar cheese
Assorted crackers
DIRECTIONS
In 4-quart saucepan with lid, combine all chutney ingredients. Cover.
Over medium high heat, bring mixture to a boil (7 to 10 minutes); reduce heat to low. Continue cooking at low until mixture is thick, and apples are tender and soft (35 to 40 minutes).
Serve with apple slices, Brie or Cheddar cheese, or serve on crackers. Refrigerate leftovers.
Recipe courtesy of U.S. Apple Association