Cranberry Apple Relish
Serves 8-10
Total Time: 35 minutes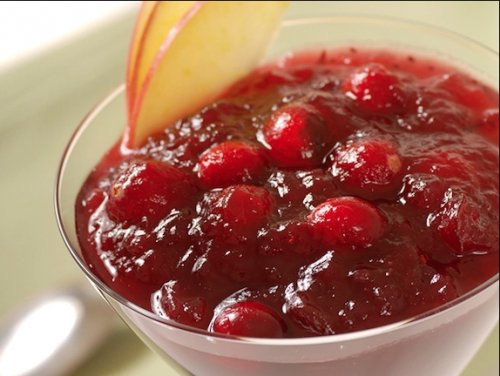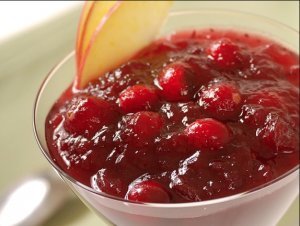 INGREDIENTS
This cranberry and apple relish add vivid color to fall harvest meals, and is a nice change of pace from jellied cranberry sauces for Thanksgiving or Christmas holiday meals. Add your choice of Sunrise Orchards apples, maple syrup and cranberries to complete this dish!
12 ounces fresh cranberries
4 medium sweet apples, peeled and diced
¼ cup maple syrup or agave nectar
½ teaspoon cinnamon
¼ teaspoon ground ginger
Pinch of allspice or nutmeg
¼ cup golden or dark raisins, optional
DIRECTIONS
Combine all the ingredients except the raisins in a large saucepan. Stir together.
Bring to a rapid simmer, then lower the heat, cover, and simmer gently until the cranberries have burst and the apples are tender, about 20 to 25 minutes.
Stir in the optional raisins and allow to cool, uncovered. Taste and add a bit more maple syrup or agave, if you'd like it to be a bit sweeter. Transfer to a serving container and serve at room temperature
Recipe courtesy of The vegkitchen.com